Giantess Fetish Phone Sex
April 5, 2012
Adult phone chat
April 6, 2012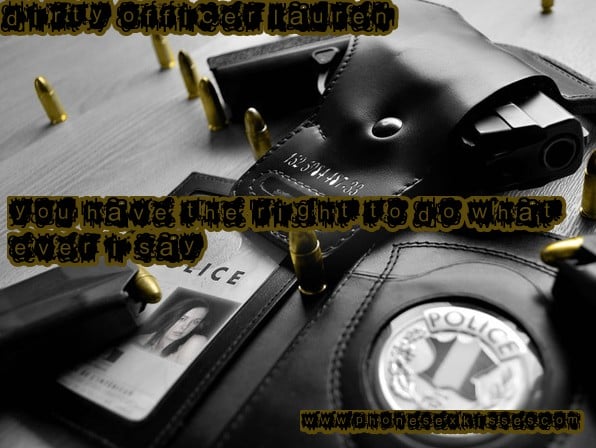 The Uniform Fetish, one of my all time favorite role-plays to partake in over the phone.  Why you may ask? Simply because it can go any way, I could be the sexy cop, who pulls you over, and will not let you out of your rightly deserved ticket until you please Me in what ever way that I so deem fit.  Oh what's this? You want to get mouthy with me? I wouldn't do that Sir, not with Me in control. You will not win.
Now of course, there are other ways this scenario could go, but I like to stay in control.  Or perhaps it might come down to having you begging on your knees for my partner to stop shoving his over sized cock in your mouth. Oh I can see the tears streaming down your faggy face.
Not into Bitchy Dominating Police Women? How about a sexy Nurse? A over worked, under paid cleaning lady who has had too much of your bossing around? An assistant who has just had enough of the way you treat her.  Or the Nun who needs to show you just how to be a good Catholic. The possibilities are endless.  Call me and lets have a great time engaging in your Uniform Fetish role-play.
Lauren
888.430.2010