Special Valentine's Present
February 11, 2013
Little Clitty Losers
February 15, 2013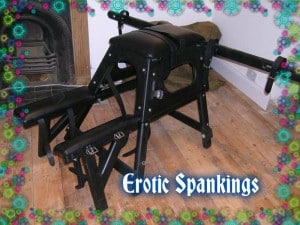 Even the most devoted sub has his dark secrets & K was heavy into spankophilia.
He comes to my playroom in trench coat with his red and black ballgag already in place ready to submit his will 
entirely to me. I look up at him as his eyes dance over my delectable costume a black sheer corset and thigh highs black heels that he will later be licking. He sheds his coat and I see he has his leather thong complete with a very hard cock ,such a sucker for a spanking he is. I nod to the spanking bench and he lays across it waiting patiently for my first strike. I instruct him to lay face up after a barrage of spankings to his  sweaty ass. He complies and faces me I pull his thong off and get my heavy riding crop spanking him right across his erect member he lets out a shrill yelp of excited joy.
You like that don't you ? he nods his head and I continue my cropping of his cock.
Vicious Misstress
Veronika