Lick my Boots
September 6, 2013
Daddy Loves his Pony!
September 10, 2013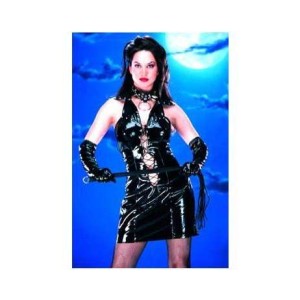 John  walked  into a dimly lit dungeon and find me waiting right there ready to 
put him through a round of spanking and entering. He is wearing only a diaper and a smile.
"Mistress you look ravishing, I wanna be in so much pain right now."He remark's.
I look at him with total disgust "You really think you can decide what you deserve?"
Walking over to him I see his hard on pushing against his diaper.
He slowly shake's his head "No Mistress, sorry for jumping the gun like that,
I did not ask for your permission."
I rise from my chair and make a down motion with
my hand he is clear on my instruction he respond's by going to his knee's.
This is when I lightly swat him on his diapered ass with my hand and feel his excitement grow as he is 
aware what comes next. I snatch his diaper away with one flick of my wrist and I spank him mercilessly 
till he is howling in a delectable mix of pain and pleasure.
While he writhe's with his ass in the air I use my knee to 
pull his leg's apart "Now for the entering, Are you willing to go beyond your thresh hold?"
I whisper into his ear
I grab my short red whip and poke at his pitiful cock and it dangles uselessly.
I put my strap  on  around my waist 
and stand in front of him teasing him to slip it in his dirty mouth and he does. After he suck's it and I am satisfied I start
Entering his pink puckered hole ,fast and steady stretching it and berating him the whole way he whimper's and 
moan's as he blow's his cum onto the floor.
I pull my strap on out of him and say "Clean it all up now my depraved slave!"
He immediately lap's his mess up. Wonder how shiny he can get my floor next we will see.
For now the Darkest of fantasies to all!
Veronika