Daddy Sitter
April 7, 2013
Two Sitter Humiliation
April 8, 2013
Slave love's to lick pussy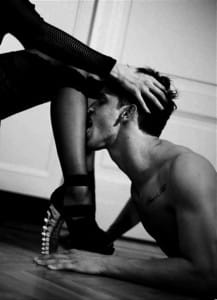 My slave Davis love's to lick pussy .
He walks in like a dog in heat,crawls right up to me panting to have his lips on me.
"Down Boy!" I paddle him with my crop and playfully spread my legs in front of him.
"You really want some of this I bet huh?" 
"Yes oh please I beg you mistress, let me have it" he says while drooling& jumping excitedly.
"I do not think you have done enough to deserve it yet filthy troll!" I said
I start to pull my panties off and then wave them in his face he grabs them in his teeth happily.
"Maybe just a little I say and shove his face into my sexy essence.
Veronika