Sensual spankings on my supple bottom
January 20, 2013
Birthday Boi
January 22, 2013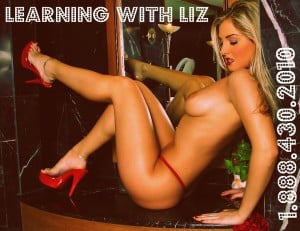 This week I had a shy young man ask me to explain a few things to him. He said he had never realized how much fun he could have with the hard thingy between his legs hehehe!! Since he'd started noticing it more, it got him thinking about what kinda fun he could have with ladies.
When I asked him what exactly he'd been doing, he said that all he'd really tried was rubbing against something (anything! Heheh!) with his underwear on until "stuff" came squirting out and made his tighty whities all gooey and messy! He'd get himself so excited that it wouldn't take more than two or three minutes to make his mess.
Now I get to tell him about the fun stuff he can do with his thingy, alone and when he finally gets to have fun with a lady! Our first lesson is going to be proper masturbation and holding his cum for longer than two minutes hehehehe!! So don't be shy, come to Mommy Liz for help having fun with your dick!
Lizabeth
1.888.430.2010