Bad Aby!
January 15, 2013
Sex Ed
January 21, 2013
Sensual spankings on my supple bottom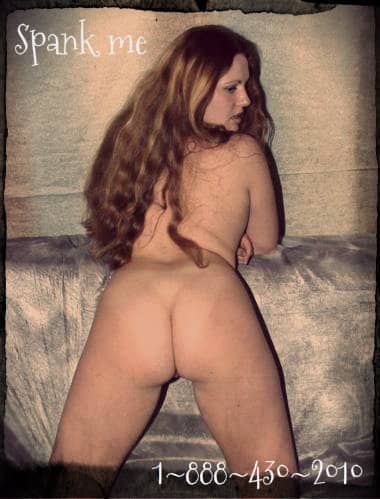 I know just how much you love to run your hand over my bare, smooth bottom. Flipped over your lap, my supple ass in the air just begging for a good spank.
Sensual spankings can be so very erotic and intimate. Whether it is me being bent over your knee, face down on the bed or maybe bent over a chair. Or you, forced to bend over and grab your ankles, maybe with a paddle or just a bare hand. Or even better, maybe you want to trade off with each of us getting a turn having our bottoms reddened.
I love to spank and be spanked. No matter what your preference is, I would love to indulge. Bare hands, paddles, even going to the extreme with corporal punishment and canings. I have an array of implements to use. You can listen in as I actually spank myself for you.
There are tons of role plays we can do. Or maybe you have one of your own? Give me a call sometime and let's see what we can do together. Your phone sex spanking experience with me will be the best you have ever experienced.
Josie
888~430~2010