Reverse Castration fetish
May 21, 2013
Phone Trash
May 30, 2013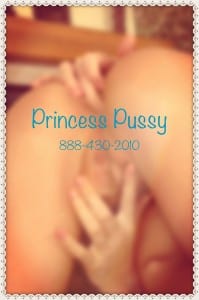 Are you ready to worship your Princess? Mommy taught me all about queening and how fun it is. I've been watching how she does it and I think I'm ready to try it for myself!
I think for my first few times I wanna tie down my throne… that way there'll be less squirming away when it gets hard to breathe. Mommy know just how to hold 'em down with her thighs, but I want some practice first! I'll just strap you down to the bed and start my sitting on your chest. Grab your head by your hair and have you look at my pretty pink pussy. Stick your tongue out and try to get a little taste, I know how good it looks hehe! Then watch while I squat over your face, look up at my puffy lips and puckered rosebud and wait in anticipation while I tease you.
When I plant my pussy down on your face it won't be long before you start to struggle and squirm away for air… but all you're gonna get his a mouth and noseful of pussy and ass hahaha!! I don't mind if you wiggle, it'll make it more fun when I'm grinding on your face while I ride you!
kissies, Cali
888-430-2010