Ahh Winter!
December 31, 2012
a little cbt in the new year
December 31, 2012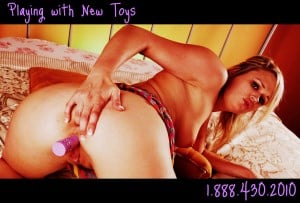 This Christmas I got soooooo many new toys!! And I've been having so much fun trying them all out hehehe!! I got hot pink anal beads, nipple clamps, a paci that has a dildo instead of a nipple, and a big fat 12 inch dildo that I've used about twice a day every day since Christmas, hehehe! And my very very favorite toy is the biggest, thickest, double ended dildo I've ever seen in my whole life!
So here's the thing. Now I need someone to use it with me! What's the fun in a double ended dildo if I don't have anyone to use the other end?! Sound fun? I'm thinking I wanna try it out with sissies, ABy girls, and maybe a little forced bi fun! Doesn't that just sound so super hot? One end shoved in my pussy while I bend you over and force the other end up your tight little ass and fuck you senseless! Ooooh! Hurry up and come play! I'm getting way too excited just thinking about it!
Soo, I'm ready whenever you are! I have the dildo ready and waiting, and if you're a good boi, I'll use a teeny bit of lube on your little asshole. But I won't make any promises! Who knows, I might even let you try out some of my other new toys!
love, Lacy
1.888.430.2010