Daddy's Little Accomplice
November 11, 2013
Adult Baby Phone Fun With Ava
November 18, 2013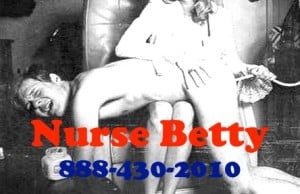 This is an erotic & sadistic procedure I use on many of my special patients. You could call it a control test of sorts. Something to test your will. It's pretty simple really, but most of my patients just can't seem to take it. Of course that's the idea hehe. It's the type of thing I normally perform during house calls – I wouldn't want anyone peeking in during the procedure, now would I.
I set a plastic sheet down and have my patient lay on top of it, naked, legs spread. I have my big jar of Vaseline handy and use two fingers to grease their puckered hole. Of course almost immediately his cock begins to harden. I grease the nozzle at the end of the tube and hang the enema bag already 1 ½ quarts full of warm, sudsy water. His audible moan when I insert the nozzle makes me laugh, he thinks this will be a routine enema. The water starts to flow in slowly and he continues to moan as he teases his still hardening cock. Once the bag has emptied in his bowels I can tell that he's already having trouble. The simultaneous pleasure and pressure is causing him to slightly panic. Now is when I like to drop the little surprise. I'm going to give him a yummy little rub. And he gets to cum alllll over my hand. But he has to hold his enema the whole time. And for every drop spilled there will be a punishment. Call it conditioning.
What kind of punishment he asks. Well it will be on a scale. Starting with just a pinch to his scrotum. Then we'll go on to the tools with every additional leak. A switch, a clamp, a long thin probe, and ending with a sharp little knife.
I can see the terror in his eyes as I wrap my hand around his throbbing cock and begin to stroke him. Such erotic & sadistic treatment gets me incredibly excited! Now hold that little bottom tight…
Nurse Betty
888-430-2010