Yummy Ice Cream Sundaes
May 5, 2013
Playtime With Mommy Sara
May 10, 2013
Mistress V's devious femdom slave's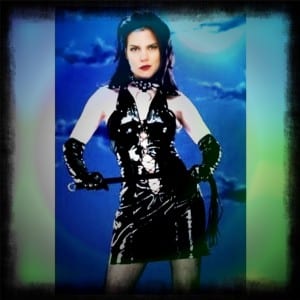 Mistress of devious dungeons, Veronika  has loyal slave's & a Master of  femdom punishments.
Barely able to walk into my playroom he see's a big room covered in darkness, " Mistress your slave 
,Darrin here awaiting your lovely domination."
He watches as I  get up from my red silk chair slave I am seated on top of.  
"Your mistress has been very impatient ,DOWN ON YOUR KNEES WORM!" I reply.
He complies obediently I walk up to him and place my heeled boot on the back of his neck 
pushing his face into the floor. "Begin slave by easing your tongue up my thigh and serving my 
beautiful pussy"! As I took my foot off his neck he immediately made his way up my thigh not missing an inch of flesh and his tongue lapped at my lucious clit like a kitten with milk.
"Oh yes Mistress he moaned you have such a beautiful pussy so silky and warm."
I reached my hand down and grabbed his balls ,looked into his eyes viciously and whispered "Quiet!"
Veronika