Naughty Lacy
February 24, 2013
Humiliating Nurse Visit
March 3, 2013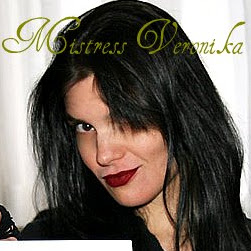 Wanna play out that dark deviant fantasy with a femdom queen?
Here you are a lowly drifter trying to seek shelter , find yourself in a big building in the middle of nowhere.
Try as you might not to notice it deep down , can't shake the feeling of some one watching you.
I am just around the corner of the room you're in already planning what I might do with you.
"Hello is there anyone here, I just need a place to crash for the night then I will be on my way." you say in a nervous tone. Answered by the silence you chalk up your feeling's to paranoia from being alone for so long. You start to relax a little backing up a few steps. I seize my moment and knock you out from behind.
When you awaken you see various bdsm goodies all around you and a large mirror in front of you shows the frightening sight of you gagged and bound.  I am in my black leather corset and thigh high boots tightening your restraints to the large black altar I have you on.  You let out a muffled cry as I take the big razor sharp knife from behind my back and put it up to your throat. Bet you could not even imagine what happen's next….. evil smile.
Veronika