Cock Torture
July 6, 2013
Interviewing for a new position
July 14, 2013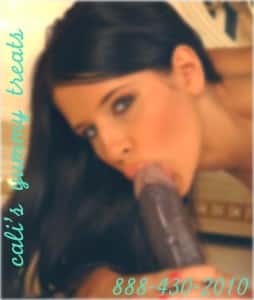 You may or may not remember a little while ago when I got caught by Daddy in the middle of a BBC gangbang… well I got into a WHOOOOLE lot of trouble for that. I got a real bad spanking and I haven't been allowed to play anywhere by myself any more. So since all that happened, I definitely wasn't expecting the treat I got the other night!
Daddy said he was going to invite some friends over and that I was supposed to get dressed up nicely and make my hair all pretty. When I came downstairs in my prettiest dress and with cute bows in my hair, Daddy's friends had all shown up and they were all standing in the living room. It was a whole room full of big black guys!!!
I had the biggest smile on my face 'cause I knew exactly what was about to happen!! I walked into the middle of the room and the big black men all surrounded me while Daddy sat in his chair in the corner and watched as the guys stroked and massaged the front of their pants. They started reaching and grabbing at me and fondling my tits and ass. Sticking their hands between my legs and reaching under my skirt to rub over my panties. They lost their patience pretty quick and started ripping off my pretty dress and tearing my panties off of me.
Daddy sat in the corner stroking his cock, while the mass of black men took advantage of his sweet babygirl. They shoved their cocks in every hole they could find shot their huge loads of cum all over – inside AND out!! And from the dirty, nasty things Daddy was muttering in the corner, I think he was enjoying himself as much I was!
Daddy gives the best treats!!!
kissies, Cali
888-430-2010