Better Be Good Bitch Boy
March 21, 2013
T-Mommy
March 24, 2013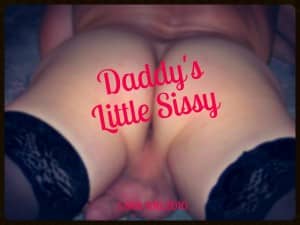 Now you've had a lot of practice performing your sissy duties with all kinds of gentleman that have come by. Neighbors, some of our very favorite uncles, and just plain strangers that I've given you the pleasure of knowing. And here finally is what its all been leading up to little sissy. Today you get to meet your Daddy!
Aww look at the little sissy, hehehe, don't look so worried. Your new Daddy will take very good care of you. And Mommy will be right here the whole time… making sure everything goes just right and you behave yourself as you were trained to. Now, he'll be arriving very soon, so let's hurry and get you all ready, hmm sissy? I got you some special white lingerie for the occasion and Mommy's gonna fix your hair just right!
Make sure you remember that Daddy is in charge now. You know how good girls say hello, go on now, down on your knees and pull Daddy's cock out of his pants. You know you have to get him good and hard so he can pound into your sissy pussy. And Daddy says no playing with that pathetic little clitty!
And don't you dare forget your manners once Daddy feeds you his cum. You're to suck that cock straight after he pulls it out of your ass. After you swallow every bit you make sure to look right up at him and say, "Thank you, Daddy!"
Mommy Liz
1.888.430.2010