Sweet Cheeks
March 11, 2013
Kinky Fantasies
March 11, 2013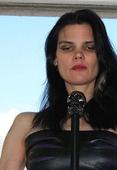 Oh you really are depraved.
Having such a twisted fantasy like this,You just got home from work then 
you find me in our bed with my legs spread open and a very sexy man pawing my tits while 
he pounds my hot,wet pussy harder than you can.
You can not look away you are so drawn to watching me have steamy sex with another man.
This is when you find a dark corner of the room and slip your hands in your pants uselessly stroking your tiny dick. I laugh at your feeble attempts at jerking off. 
Them saggy,sweaty balls have turned me off for soo long now it is one of the many reason's I am in the arms of another man now.
You are so pathetic!
Veronika