Panties
May 29, 2012
Stomp
June 3, 2012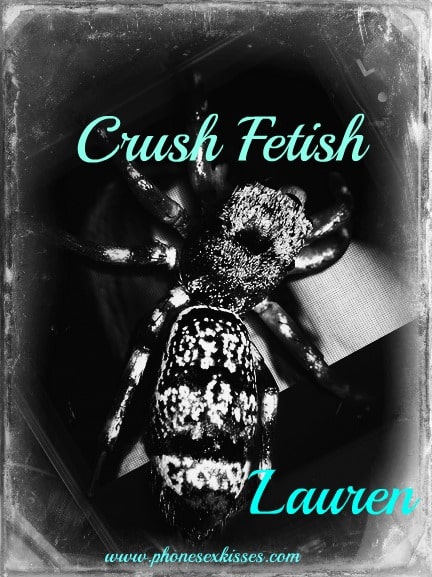 Let's face it, the Crush Fetish isn't for everyone.  Although, for a select few it's one of the hottest Fetish out there.  This Fetish is not for the squeamish, no it's not.  If you are one of the ones who makes a gross out face when someone even speaks the words Crush and Fetish in the same breath, you may want to scroll past my blog this week.
What is the Crush Fetish? It's a Fetish where the person becomes aroused when a person of the opposite sex crushes things under their feet. It can be an object, as in small cars, or food, or even bugs.  There is a certain satisfaction feeling something squish between my toes, or feel something CRUNCH under my high heel. The fact that someone is on the phone getting off on it, just makes it that much hotter for Me.
If you are one of those who are into this sort of fetish, call me and let's have some Crush Fetish fun.
Lauren
888.430.2010