Get Back In Your Diaper!
November 25, 2013
magic nipple's
December 17, 2013
Being worshipped and degraded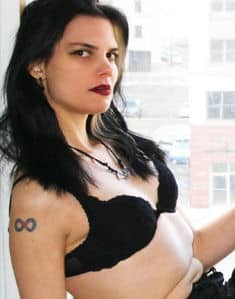 Being worshipped is one of the many thing's a mistress get's to enjoy.
Some time's I want to make a more intense fantasy play so I use prop's.
My slave come's in crawling and ready to serve he see's me laying on a dark red velvet
chaise and my breast's on full display. His mouth water's as I command him to service my 
pussy til I squirm. He ask's permission to feast his eye's on the black silken pantie's I have on.
I grant him this and I tell him to grasp my thigh's and he does.
I put my head back and tell him loudly he is a disgusting welp
with half a cock ,his touch sicken's me and I swat the back of his
head with my crop, He hungrily lap's at my wet pussy.
Veronika