New Toys!
December 31, 2012
A different kind of therapy
January 6, 2013
a little cbt in the new year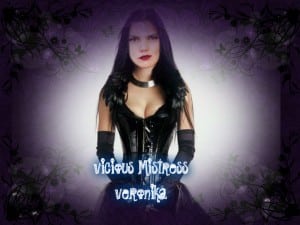 A little cbt in the new year will straighten out the cocky smile you have right now.
Sit in that chair ,now take your pants and boxers off.
Look at that little cock flop up at me, I guess you think you are gonna get real lucky on new years.
Too bad you might be somewhat sore by then.
roughly I grab your hard cock and rub it with my leather gloves that feels really good does'nt it?
I pull out my bag of tricks and start to clip clothespins to your shaft and balls making sure not to clip too much skin all at once as I have plenty of time for the rest of you.
I grab your clothes pinned cock and start pushing on the clips. opening them and shutting them again.
listening to your cries of no more please mistress.
It is just too much for you I know.
Though it is just enough for me to keep going as I trample and stomp your red throbbing cock. 
vicious Mistress 
V