fetish queen
January 28, 2014
chastity and titty's
February 12, 2014
When punishment… Becomes pleasure…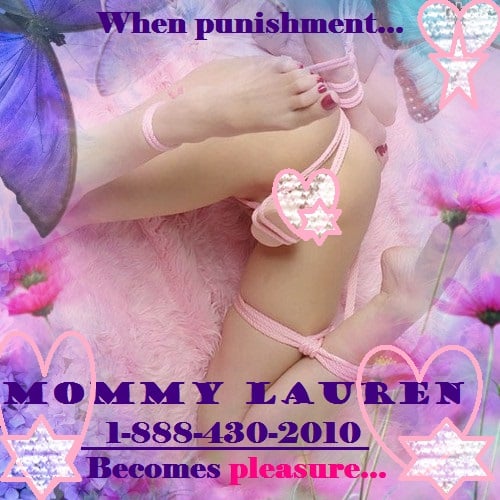 So you say you've been bad? You want to be punished and treated like a Sissy Little Bitch you are..
Well like I have not noticed you peaking in on Mommy and her girlfriend. What all have you seen my dear Abie? Did you see mommy getting her pussy licked by mommy's dear friend? Tell me… I say tell me now! Why are you refusing to answer my question? Should I do the same to you like I've done to her? You ask- What did you do to her mommy? Well I tied her up in pretty pink ropes. You ask- Why did you do that? Because she was really bad.. She deserved to be tied up like the slut she is. Now answer my question, should I do the same to you? (Silence in the room) Matter of fact I have an even better idea.
Come join mommy and her friend in the bedroom right now. Quite dragging your feet, come on now. We don't have all night. Sit right there in that chair, watch as mommy punishes this slutty girl and have her pays for her dues. Come here you dirty slut, let me tie you up. Bitch quite squirming around, I said you will be paying your dues, didn't I? Now take it like a slut while I ram this 9 inch dildo up your ass.. That's right scream, look over there at my dear Abie while I fuck you even harder…
Looks like my Abie is getting aroused, come over here honey. Stick your  stiff cock in her mouth while mommy ties her up, and keeps this 9 inch dildo in her ass. That's right cum bitch… keep sucking my Abies cock, I want you to drink up every bit of cum that squirts out. "Oh my" your a squirter aren't you, look at all the cum dripping down your leg. This is what you get for fucking my man.. too bad I enjoy every  minute of punishment that is given to you. You want pleasure, well pleasure is what you get.